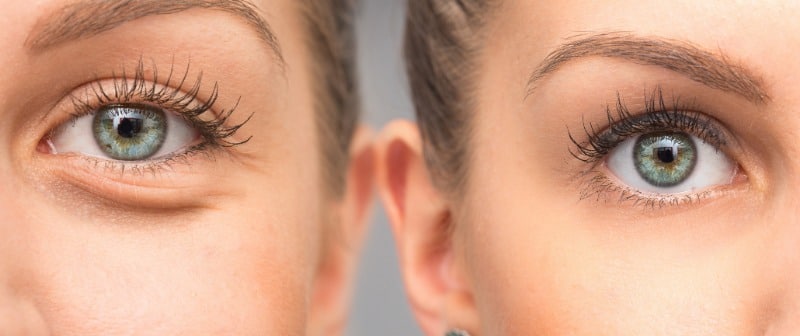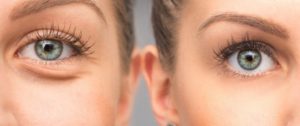 At Center for Dermatology, Laser and Cosmetic Surgery, Dr. Harold F. Farber, M.D. and his staff are up-to-date on the latest eye reconstruction procedures giving you the best results and care. Patients seeking eyelid reconstruction are normally bothered by the appearance of their eyelids making appear look angry or tired. Patients have complained about their eyelids appearing to be "heavy or hooded looking". Depending on where they would like to treat these signs of aging, blepharoplasty is the procedure used to lift and reshape the eyelids giving patients a more youthful complexion.
Blepharoplasty is divided between upper blepharoplasty and lower blepharoplasty. Upper blepharoplasty is used for the upper eyelids. This procedure removes excess fat and restores the lid crease. Upper blepharoplasty uses local anesthesia if it is being performed in the office or under IV sedation anesthesia. Scars are not noticeable since they are hidden in the natural fold of the crease.
Lower blepharoplasty is used for the unwanted bags underneath your eyes. Lower blepharoplasty can tighten the loose skin creating the youthful appearance you wanted while not changing the lower eyelid.
Recovery after eyelid reconstruction is relatively quick. Patients continue their normal activities almost a week after the procedure. However, minor swelling and bruising can occur after the procedure but will reduce within two weeks.
If you or someone you know is interested to learn more information about eyelid reconstruction, do not delay. Call Center for Dermatology, Laser and Cosmetic Surgery for to book a complementary cosmetic appointment with Dr. Harold F. Farber, M.D.
Philadelphia Main Line, Office
Center for Dermatology, Laser, and Cosmetic Surgery
915 Montgomery Avenue
Suite 204
Narberth, PA 19072
Phone: 610-664-4433
North East Philadelphia Office
Center for Dermatology, Laser, and Cosmetic Surgery
9892 Bustleton Avenue
Suite 204
Philadelphia, PA 19115
Phone: 215-676-2464