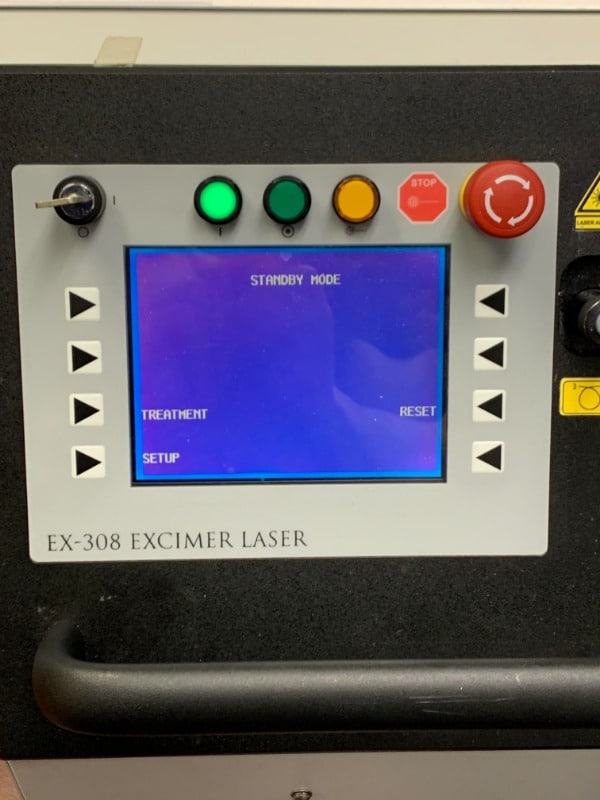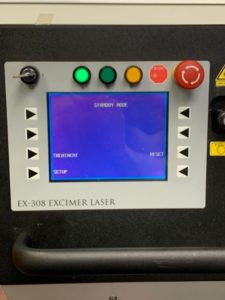 Light Therapy,  Phototherapy for eczema with the Excimer laser can be highly effective in treating Psoriasis, Vitiligo, or Eczema. Being diagnosed with vitiligo or psoriasis can take a toll on a person's well-being. A person can be self-conscious due to either the lack of skin pigmentation on noticeable areas or plaques of psoriasis visibly seen, leaving a trail of flaky skin or constantly having to scratch oneself in public.
At Farber Dermatology, we are specialists at treating psoriasis with phototherapy and offer a variety of treatments to treat vitiligo and psoriasis making sure you can go into remission. One of the most popular treatments for skin disorders is using the excimer laser to target treat problematic areas. The excimer laser uses UVB therapeutic wavelengths designed to help stop the spreading of either psoriasis or vitiligo, helps promote new, healthy skin cells to go and especially for vitiligo, production of melanin (a pigmentation giving skin and hair color).
Excimer laser treatments are usually covered by most commercial and certain state insurances. To make sure you are approved for the excimer laser treatments, a prior authorization detailing your personal history with either skin disorder and a list of medications previously used is sent to your insurance provider. Prior authorizations can take up to 2 weeks either approving or denying the treatment.
Those who are approved for the treatment can immediately start right away. The key to seeing the results of using the laser is coming in on a consistent basis. At Center for Dermatology, Laser and Cosmetic Surgery, we ask our patients to come in every other day or every 2 to 3 days to get the maximum results from the treatment. The number of treatments varies to reach the point of remission. Once in remission, this can last anywhere from 6 months to over a year. If you feel that your psoriasis or vitiligo is on the verge of having another breakout, you can come back in start your treatment once again.
To learn more if excimer laser treatment is right for you or to learn more about other treatment options Center for Dermatology, Laser and Cosmetic Surgery has for psoriasis or vitiligo, do not hesitate. Call Center for Dermatology, Laser and Cosmetic Surgery to schedule an appointment with Dr. Harold F. Farber, M.D.
Philadelphia Main Line, Office
Center for Dermatology, Laser, and Cosmetic Surgery
915 Montgomery Avenue
Suite 204
Narberth, PA 19072
Phone: 610-664-4433
North East Philadelphia Office
Center for Dermatology, Laser, and Cosmetic Surgery
9892 Bustleton Avenue
Suite 204
Philadelphia, PA 19115
Phone: 215-676-2464