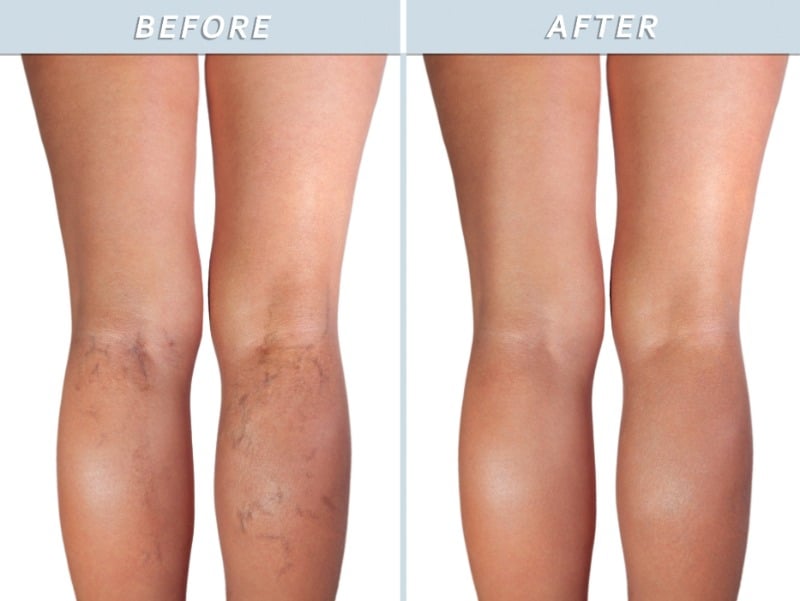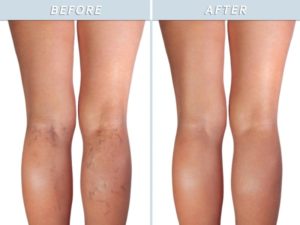 Spider veins are swollen, raised blood vessels that twist and turn. Spider veins are visible with noticeable appearances of reds, purples and blues. Spider veins can happen for a number of reasons such as:
Heredity
Obesity
Hormonal influences
Birth control usages
History of blood clots
The appearance of spider veins can make anyone feel embarrassed and insecure but at Center for Dermatology, Laser and Cosmetic Surgery, Dr. Harold F. Faber has over 30 years in experience treating spider veins.
Dr. Harold F. Farber, M.D. is up-to-date on all the latest lasers treating spider veins. One of our most popular treatments for treating spider veins is using Sclerotherapy.
Sclerotherapy is a safe, medical procedure that treats the symptoms and causes of spider veins. Sclerotherapy uses microinjections administered directly to the veins with results that can be seen 3 to 6 weeks after injections. Sclerotherapy sessions can typically be done in 30 minutes or less. There is no down or recovery time so patients are free to continue their daily activities after the procedures.
If you or someone you know is interested in learning more about Sclerotherapy or other treatments for spider veins, do not delay. Call Center for Dermatology, Laser and Cosmetic Surgery to schedule a cosmetic consult with Dr. Harold F. Farber, M.D.
Philadelphia Main Line, Office
Center for Dermatology, Laser, and Cosmetic Surgery
915 Montgomery Avenue
Suite 204
Narberth, PA 19072
Phone: 610-664-4433
North East Philadelphia Office
Center for Dermatology, Laser, and Cosmetic Surgery
9892 Bustleton Avenue
Suite 204
Philadelphia, PA 19115
Phone: 215-676-2464