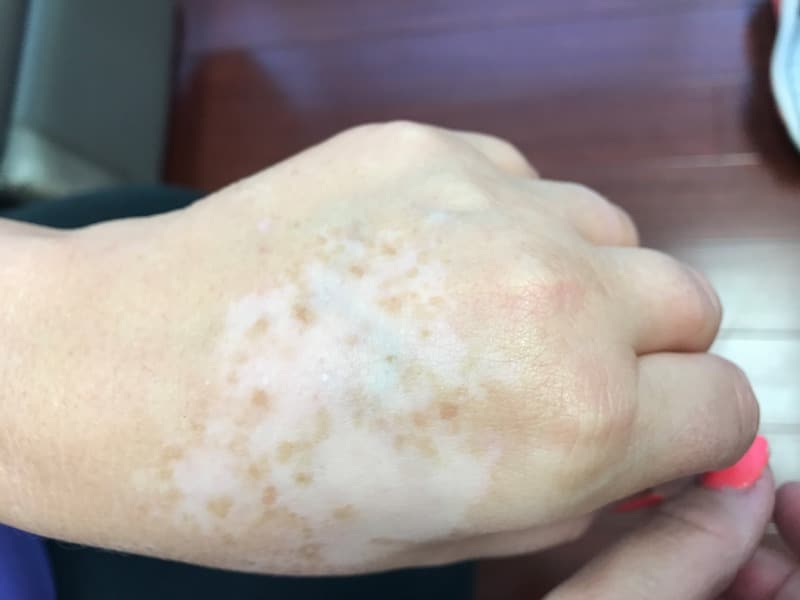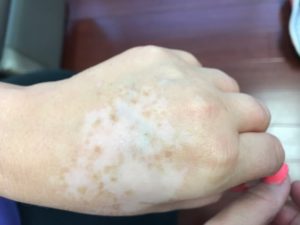 Vitiligo is a genetic skin disorder where the production of melanin stops functioning causing the loss of skin color. Skin blotches form and can appear all over the body. Vitiligo is painless but can be emotionally traumatic affecting one's confidence and self-esteem level. It also can be associated with other autoimmune disorders such as anemia and thyroid disease etc.
The cause of vitiligo occurs when melanocytes (cells that give skin and hair pigmentation through the production of melanin) stop producing melanin causing skin, eye color, and hair to be white. It can be hereditary.
Vitiligo Symptoms include:
Patches of skin color
White or gray forming prematurely on hair, eye color, and skin
Loss of color in tissues inside the lines of the mouth and nose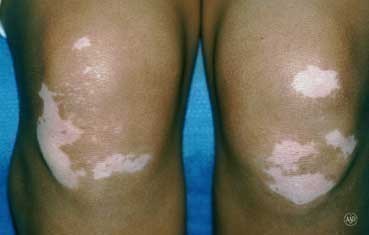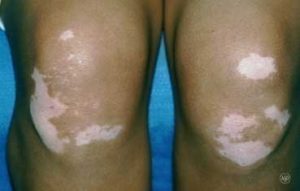 Complications can arise if vitiligo is not treated properly such as eye problems, social and mental distress, easily sunburned and more susceptible to skin cancer.
At Center for Dermatology, Laser and Cosmetic Surgery, Dr. Farber has over 30 years of treating properly diagnosing and treating patients with vitiligo. Although there is no cure for vitiligo, Dr. Farber is current on all the latest medical treatments giving patients a realistic hope of living a normal and healthy lifestyle. We use the Excimer Laser for the treatment of Vitiligo. We also use Lightbox treatment for Vitiligo, psoriasis, and eczema. We also use other states of the art treatment options if necessary.
If you or someone you know is possibly experiencing symptoms of vitiligo, call Center for Dermatology, Laser and Cosmetic Surgery to schedule an appointment with Dr. Farber.
Philadelphia Main Line, Office
Center for Dermatology, Laser, and Cosmetic Surgery
915 Montgomery Avenue
Suite 204
Narberth, PA 19072
Phone: 610-664-4433
North East Philadelphia Office
Center for Dermatology, Laser, and Cosmetic Surgery
9892 Bustleton Avenue
Suite 204
Philadelphia, PA 19115
Phone: 215-676-2464