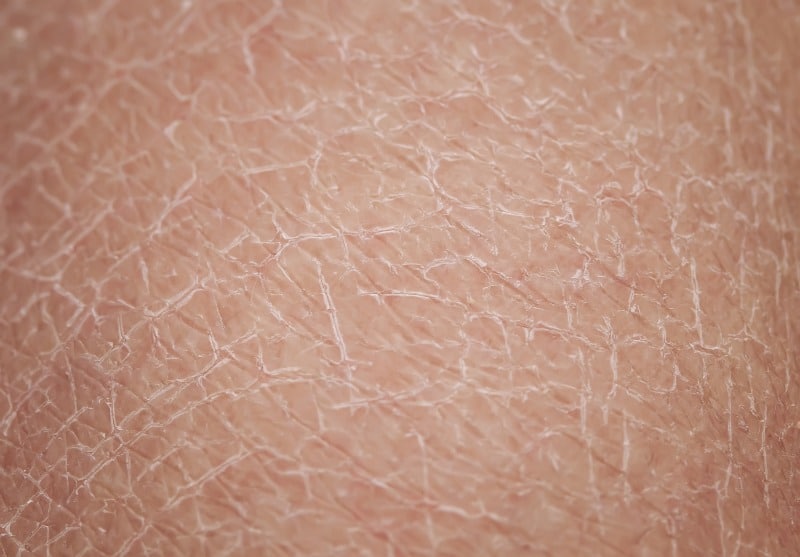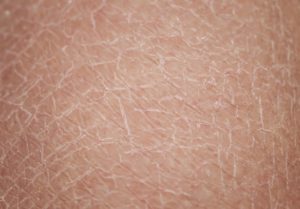 The skin or the epidermis is the body's largest organ and requires healthy moisture retention. Although dry skin is a temporary problem for most, some experience severe or chronic dry skin conditions regardless of the season change, shower temperature or soap choice. This phenomenon may fall under the category of ichthyosis, an extreme type of genetic skin disorder.
Causes of Dry Skin:
Outdoor dry air can leave the skin dehydrated and refuge cannot be sought indoors by increasing temperatures during the cold months. Indoor heating actually removes even more moisture from your skin.
Excessively hot and/or long showers can dry out the natural oils in the skin that helps

keep it moisturized.

Unavoidable skin conditions such as psoriasis and eczema create dry spots in various different areas of the skin.
Harsh soap, whether bar or liquid can damage your skin's natural moisture barrier. After scrubbing off dead, excess skin, harsh soaps can harm the new layer of skin just below, causing it to become dry and itchy.
How to Treat Dry Skin:
Moisture is the key to keeping your skin hydrated.
Installing a humidifier indoors during the interim dry seasons of cold weather will keep moisture in the air as well as provide a break for your skin from the outdoors.
Humidity should be set from 45 to 55 percent and at a constant temperature of 68 to 75 degrees Fahrenheit.
A lukewarm five to ten-minute shower will help keep skin moisturized with still allowing enough time to thoroughly clean the whole body.
Using mild or fragrance-free soaps that moisturize as they clean are recommended to avoid damaging new skin. Bar or liquid soap can be used, as long as it is specifically made for those with sensitive skin.
Philadelphia Main Line, Office
Center for Dermatology, Laser, and Cosmetic Surgery
915 Montgomery Avenue
Suite 204
Narberth, PA 19072
Phone: 610-664-4433
North East Philadelphia Office
Center for Dermatology, Laser, and Cosmetic Surgery
9892 Bustleton Avenue
Suite 204
Philadelphia, PA 19115
Phone: 215-676-2464