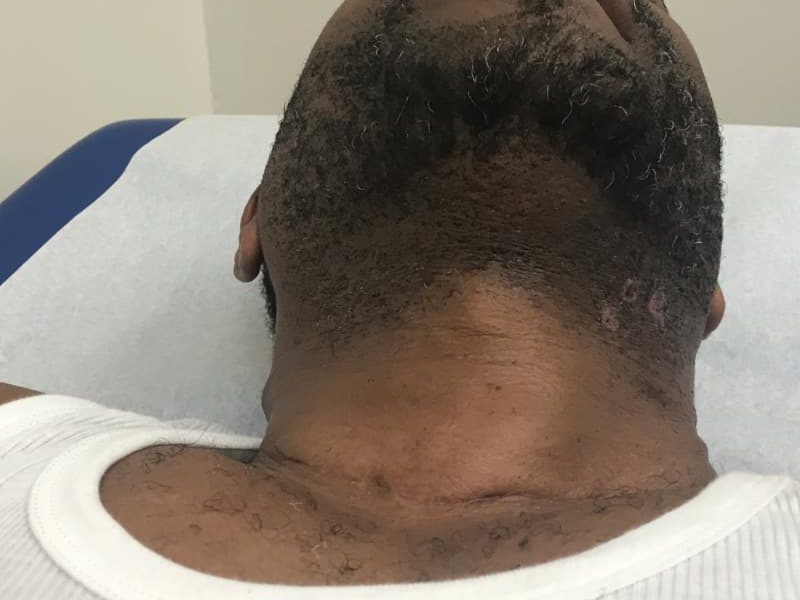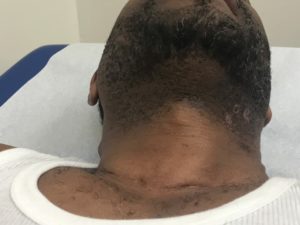 Pseudofolliculitis barbae more commonly known as razor bumps causes hair to grow back into the skin causing inflammation, lesions forming and sometimes infection if not treated properly. Pseudofolliculitis affects men who have thick, curly hair and men who often shave.
Symptoms include:
The skin around beard and neck regions inflamed
Red bumps to white filled bumps with pus around hair follicles
Irritation
Itching
Tender to the touch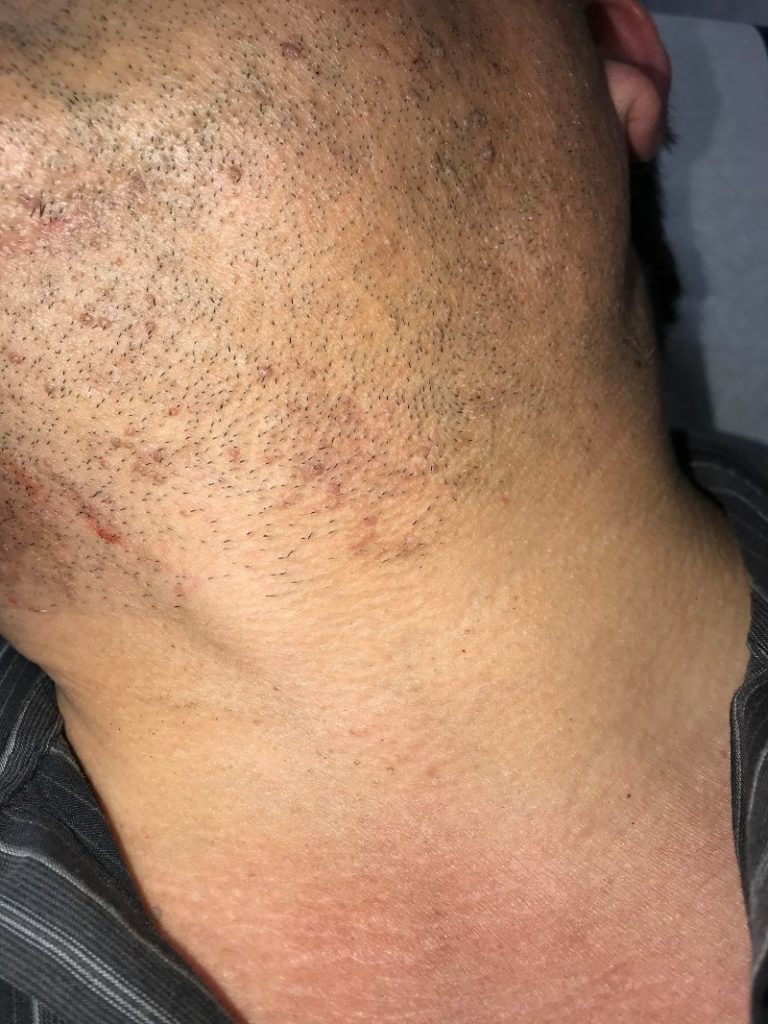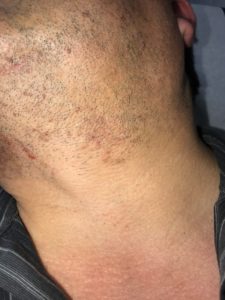 The cause of pseudofolliculitis is when shaving cuts the hair into straight, short edges but when hair grows back, they grow into the skin. Lesions ranging from red to white, pus-filled lesions are mainly on shaven areas such as beard area and neck.
At Center for Dermatology, Laser and Cosmetic Surgery, Dr. Harold F. Farber, M.D. has over 30 years of experience treating individuals diagnosed with pseudofolliculitis barbae. The condition is very treatable giving our patients relief from the discomfort they experience from shaving Dr. Harold F. Farber, M.D. is current on all the latest medical treatments used for pseudofolliculitis barbae.
If you or someone you know is undergoing similar symptoms like pseudofolliculitis barbae, do not delay. Call the Center for either or Philadelphia or Narberth Main Line Pa offices Dermatology, to schedule your appointment with Dr. Harold F. Farber, M.D.
Philadelphia Main Line, Office
Center for Dermatology, Laser, and Cosmetic Surgery
915 Montgomery Avenue
Suite 204
Narberth, PA 19072
Phone: 610-664-4433
North East Philadelphia Office
Center for Dermatology, Laser, and Cosmetic Surgery
9892 Bustleton Avenue
Suite 204
Philadelphia, PA 19115
Phone: 215-676-2464