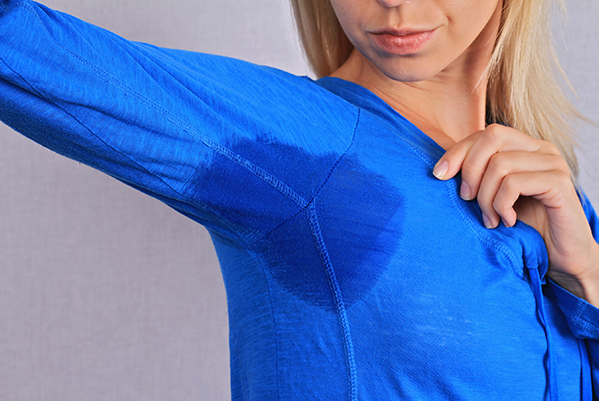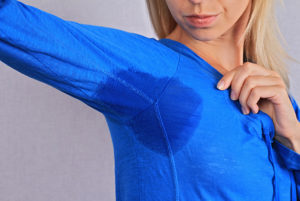 Hyperhidrosis is a medical condition that causes abnormal sweating not necessarily connected to heat or exercise. One of the most common features of hyperhidrosis is constantly sweating through articles of clothing making one feel self-conscious and embarrassed.
The body cools itself down by triggering sweat glands to release when body temperature rises. However, the sweat glands of individuals with hyperhidrosis are overly active even when no triggers from the body were made to release sweat. Feelings of anxiety and stress can further trigger these overactive sweat glands to release even more sweat. There is no clear indicator what causes hyperhidrosis but there is evidence that it can be hereditary.
Those with hyperhidrosis can have underlying health conditions such as:
Diabetes
Menopause
Thyroid issues
Autoimmune disorders
Nervous system disorders
Infections
At Center for Dermatology, Laser and Cosmetic Surgery, Dr. Harold F. Farber, M.D. has over 30 years of experience diagnosing and treating patients with hyperhidrosis. Dr. Harold F. Farber M.D. is current on all the latest medications treating hyperhidrosis including Botox injections.
If you or someone you know is self-conscious about overly excessive sweating, do not wait. Call Center for Dermatology, Laser and Cosmetic Surgery to schedule an appointment with Dr. Harold F. Farber, M.D.
Philadelphia Main Line, Office
Center for Dermatology, Laser, and Cosmetic Surgery
915 Montgomery Avenue
Suite 204
Narberth, PA 19072
Phone: 610-664-4433
North East Philadelphia Office
Center for Dermatology, Laser, and Cosmetic Surgery
9892 Bustleton Avenue
Suite 204
Philadelphia, PA 19115
Phone: 215-676-2464