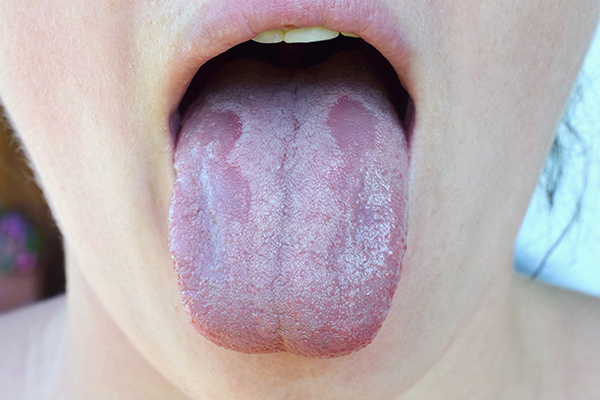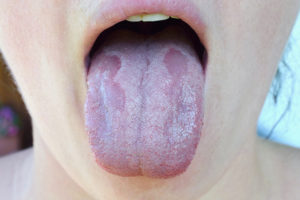 Fungal infections are common. They can happen on the nails, hair, and skin that can lead to peeling, itching, redness, burning, blisters, and sores. Fungal infections are caused by exposure to fungi either skin-to-skin contact or spores that are found in the air. Fungi invade the body and can spread to areas such as tissue, bones, lungs and other organs. Fungal infections can even affect the entire body.
The fungus grows best in a warm, moist environment like sweaty socks, shoes, swimming pools, locker rooms and other environments that allow the fungi to grow and survive. The most common fungal infections include ringworm, athlete's foot, jock itch, and yeast infections.
Tinea Corporis
Also known as a type of ringworm is a highly, contagious fungal infection that happens on the superficial layer of the skin. It is caused by direct skin to skin contact with an infected person or animal. It can be also contacted through an infected object and soil but contact with soil is rare.
Risk factors include excessive sweating, sports involved direct skin to skin contact, close contacted with infected individual or animal, tight clothing, compromised immune system, and sharing belongs with an infected individual.
Symptoms include:
Flat, scaly skin
Red, circular rash
Hair loss from the site of infection
Tinea Pedis
Also known as Athlete's foot is a fungal infection that happens between the toes. The athlete's foot commonly occurs in an individual's feet that have become very sweaty for reasons like wearing tight shoes, socks, and other confined footwear. Just like ringworm, it is highly contagious. It can spread on floor surfaces, contaminated clothing, and towels.
Athlete's foot can also spread to other parts of the body as well. Areas such as hands, nails and groin areas can become infected and cause more complications to arise.
Risk factors include being a male, frequently wearing tight-fitted or confined footwear and damp socks, sharing contaminated items such as mats, footwear, socks and walking barefooted in public bathing places such as gym showers, locker rooms, saunas, and swimming pools.
Symptoms include:
Scaly rash
Dryness
Stinging and burning
Sores and blisters forming
Tinea Cruris
Commonly known as Jock itch is another high contagious fungal infection. This affects the genitals, inner thighs, and buttocks. Jock itch begins as a reddened area spreading out in the groin making a half-moon shape to the upper thigh region. Jock itch can be spread by an infected individual, towel or clothing. It is common for the infection to spread from the feet to the genitals, as fungus can travel on your hands or transfer on an object.
Risk factors include being a male, teen or young adult, wearing tight clothing, excessive sweating, overweight, history of diabetes and a compromised or weakened the immune system.
Symptoms include:
Red rash spreading from groin region to upper thighs forming a half-moon shape
Tiny blisters or sores forming along the borders of the rash
Stinging and burning sensation
Skin can become dry, scaly and flaky
Yeast Infection
Also known as vaginal candidiasis. A fungal infection that affects the vagina and the vulva (the tissues at the vaginal opening) causing itching, irritation, and discharge. It is a very common infection among women. Yeast infections affect up to 3 out of 4 women at some point in their lifetime. A yeast infection is not considered a sexually transmitted disease but it does increase the risk of vaginal infection during initial sexual intercourse.
The cause of yeast infections is due to the fungus candida Albicans (Candida. a). The vagina is a naturally balanced mixture of yeast including candida and lactobacillus which help to inhibit the overproduction of yeast. However, the balance of the mixture can be disrupted causing the overgrowth of candida or fungus traveling deeper into vaginal tissue causing irritation and abundant vaginal discharge.
Risk factors include antibiotic usage that can cause yeast infections, increased levels of estrogen, diabetes and compromised immune system. This also commonly occurs in skin folds such as underneath breasts or abdominal folds.
Symptoms include:
Itching and irritation
Burning sensation from sexual intercourse or urinating
Redness and swelling
Pain and soreness
Vaginal rash
Cottage cheese-like appearance discharge
Watery discharge
However, complications from yeast infections if symptoms are prolonged and untreated after a couple of weeks, possible pregnancy or if pregnant, having four or more yeast infections in a year and yeast infection caused by another fungus other than candida.
These are the most common fungal infection that can be easily treated at the Philadelphia office of the Center for Dermatology, Laser and Cosmetic Surgery. Dr. Farber has over 30 years of experience in diagnosing and treating the infection giving our patients instant relief and gratification that they are getting the best patient care they deserve.
If you or someone you know is experiencing a possible fungal infection mention above, give a call to Center for Dermatology, Laser and Cosmetic Surgery for an appointment with Dr. Farber.
Philadelphia Main Line, Office
Center for Dermatology, Laser, and Cosmetic Surgery
915 Montgomery Avenue
Suite 204
Narberth, PA 19072
Phone: 610-664-4433
North East Philadelphia Office
Center for Dermatology, Laser, and Cosmetic Surgery
9892 Bustleton Avenue
Suite 204
Philadelphia, PA 19115
Phone: 215-676-2464