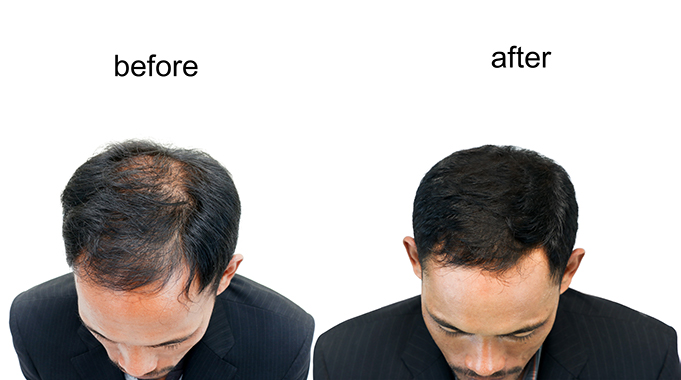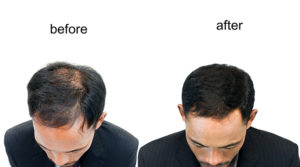 Everybody loses hair. It's normal to shed about 50-100 hairs daily. Should you see bald spots or plenty of thinning, then you could be experiencing baldness. There are numerous reasons for hair loss. Individuals under a great deal of anxiety can observe noticeable hair loss. Some ailments and medical therapies can result in hair loss.
A health condition is known as hereditary baldness. Approximately 80 million women and men from the United States have such a hair loss.
Male-pattern hair loss.
Female-pattern hair loss.
Androgenetic alopecia.
Fortunately, most causes of baldness can Be treated or stopped. Anyone affected by hair loss should visit Dr. Harold F. Farber, MD.
Causes of Hair Loss
Baldness may cause baldness, Bald spots, or complete hair loss. The photographs below a number of the various kinds of baldness.
Hereditary Hair reduction: In girls, hereditary baldness causes thinning that starts in the middle of the scalp.
Alopecia Areata: This disorder frequently causes the hair to fall out from around patches.
Hair Loss can happen anywhere within the body.
People to pull their hair before it comes out.
Countless Individuals experience hair Reduction. Many people today see their own hair re-grow without doing anything. At times, hair won't re-grow.
The causes of baldness are many. When baldness starts abruptly, the cause might be due to illness, diet, medication, or childbirth. If hair loss is slow and becomes even more noticeable with every passing season, an individual might have hereditary baldness. Particular hair maintenance clinics can also lead to noticeable hair loss.
Things that cause baldness:
Hair ailments: Hereditary baldness or thinning (also known as androgenetic alopecia): This is the most frequent reason for hair loss. When guys have hereditary baldness, they frequently have a receding hairline. Many guys see bald spots, particularly on the cover of the head. Girls, on the other hand, are inclined to maintain their hairline. They see markedly thinning hair. The very first symptom of hair loss for most women is an expanding part. In rare situations, men see markedly thinning hair. And in rare instances, women can observe a receding hairline or bald spots.
Alopecia areata: Researchers think this can be an autoimmune disorder. Autoimmune means that the body strikes. This induces smooth, circular patches of baldness on the scalp as well as other regions of the human body. Individuals with alopecia areata tend to be in great health. Many men and women see their own hair re-grow. Dr. Harold F. Farber, MD treats individuals with this disease to assist the hair follicle faster.
The disorder destroys an individual's hair follicles. Scar tissue forms in which the follicles were, or so the hair can't re-grow.
It starts in the middle of your own scalp. As it evolves, the baldness radiates from the middle of the scalp. The affected scalp gets smooth and glistening. The hair loss may be quite slow or quick. If hair loss occurs immediately, the individual might suffer from tingling, burning pain, or itching around the scalp. Treatment may assist the hair follicle in case scarring hasn't happened.
Treating baldness in men and women
A significant operation, higher fever, severe illness, or even the flu can result in hair loss.
This hair loss can be temporary, but it can lead to great distress.
Without effective therapy, ringworm can lead to balding.
Trichotillomania: This health disorder causes individuals to pull their own hair.
Falling estrogen levels induce this sort of hair reduction. In a month or two, girls see their own hair re-grow.
This loss can be temporary. If a girl is 40 years old or older, she shouldn't anticipate her hair to possess the fullness which it did when she was younger.
Weight reduction: Some people today see baldness after shedding over 15 lbs. The baldness frequently appears 3 to 6 weeks after losing the pounds. The hair re-grows with no help.
Protein: When the body doesn't get enough nourishment, it rations the nourishment that it will get. 1 way the body is able to ration protein would be to close down hair growth. Approximately 2-3 months following someone doesn't consume enough protein, you may see the baldness. Meats, eggs, eggs, and fish are all good sources of protein. Vegetarians can find more protein with the addition of seeds, nuts, and beans to their diet.
Some prescription medications can cause Baldness.
Blood thinners.
Medicines that treat sleeplessness, depression, depression, heart problems, and higher blood pressure.
Contraceptive pills: Some girls who take the pill see baldness. Girls who undergo this baldness frequently have hereditary baldness.
Anabolic steroids (steroids required to build muscle and enhance athletic performance) can result in hair loss.
Routine or improper usage of dyes, dyes, relaxers, and hair sprays also can lead to hair breakage. Dr. Harold F. Farber, MD recommends limiting utilization of those hair solutions. Less use frequently means less baldness.
The high heat from a hairdryer can boil the water from the hair shaft leaving your hair brittle and susceptible to breakage. Then style your own hair when it's dry. Dr. Harold F. Farber, MD also recommends limiting using flat irons (these straighten hair by employing high heat) and curling irons.
Listed below are hints from the Center for Dermatology, Laser, and Cosmetic Surgery:
Hairstyles
Pulls the hair like a ponytail, cornrows, or braids can cause a kind of hair loss called traction alopecia.
Improper drying, washing, and combing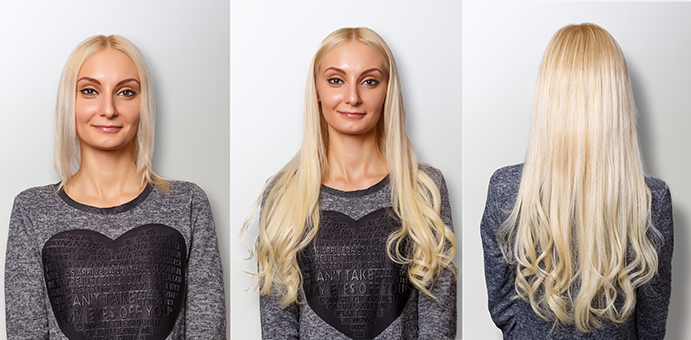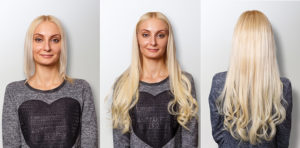 Since so many things can lead to hair Reduction, a dermatologist behaves as a detective. Dr. Harold F. Farber, MD will start by asking questions. He is going to wish to understand if the baldness occurred suddenly or slowly. Knowing this will help to get rid of triggers.
It's crucial to provide Dr. Harold F. Farber, MD precise details. Just like a murder mystery, the smallest clue could address the instance. Women could be asked in their phases, pregnancies, and melancholy.
Study your hair and scalp. During an examination, Dr. Harold F. Farber, MD may pull your hair. On occasion, he should pull a hair out to acquire the essential evidence.
At times the proof lies on your scalp. Dr. Harold F. Farber, MD can remove a tiny bit of your own scalp. This can be referred to as a scalp biopsy. He can safely and quickly carry out a scalp biopsy through an office visit. A scalp biopsy may be crucial to solving the situation.
Since so many things can lead to hair loss, it may take time to get the reason. You might want to schedule a few appointments.
Just as there are lots of causes, there are many remedies for baldness. It is recommended to treat baldness prematurely.
One or more of these Remedies might be a part of your treatment program.
Hair Loss Treatment Available with no prescription
Minoxidil: This medication is put on the scalp. It may prevent hairs from becoming thinner and also stimulate hair growth around the surface of the scalp. It's the only hair re-growth merchandise accepted for women and men. Minoxidil can be combined with different therapy.
These devices may make the hair appear younger in certain individuals. Since the FDA classifies the products as medical devices, the goods don't undergo the rigorous testing which drugs experience. The long-term efficacy and security for all these devices aren't known.
Prescription Hairloss Medications
Finasteride: The FDA accepted this medication to take care of men with baldness. It comes in tablet form also assists slow baldness in many (about 88 percent ) men. It will help stimulate hair re-growth in several (about 66 percent ) men.
Corticosteroid: If your hair loss is due to inflammation in the human body, Dr. Harold F. Farber, MD can inject a medication called a corticosteroid in your scalp. This could help stop the inflammation which occurs every time an individual has alopecia areata. A corticosteroid differs from an anabolic steroid.
Hair Transplant: After obtaining a hair transplant, then it requires time to allow the hair to rise. This photograph was shot 7 months following this guy's last therapy.
The kind of process Dr. Harold F. Farber, MD recommends depends on just how much hair you've lost. To achieve the best outcomes, one or more of these processes may be used:
Hair transplantation: Skincare on the scalp which has great hair development is removed and transplanted to regions of the scalp which need hair.
Scalp reduction: Bald scalp has been removed and hair-bearing scalp has been brought nearer together to decrease balding. Scalp reduction operation can be carried out independently or along with a hair transplant.
Scalp growth: Devices are inserted under the scalp for approximately 3 to 4 months to stretch the skin. This process could be carried out in front of a hair loss to produce the scalp limper. Additionally, it may be carried out solely to extend hair-bearing locations, which reduces balding.
Scalp flaps: A hair-bearing section of the scalp is moved and put where the hair is necessary. Sometimes baldness doesn't require therapy. The hair will begin to re-grow by itself. Sometimes, altering what you do would stop the hair loss, allowing your hair to begin re-growing. Occasionally treatment may restore hair.
Dr. Harold F. Farber, MD offers patients that have hair loss this advice.
Practice decent hair maintenance. A lot of people are surprised to learn that a hairstyle or the way that they clean and wash their hair has led to their own hair loss.
Don't stop taking a medication your doctor prescribed. Some medications can cause baldness. Doctors warn that you shouldn't stop taking a medication your doctor prescribed should you see baldness. Immediately stopping some medications can cause serious unwanted effects.
Understand your hair loss can be temporary. These include sickness, childbirth, and anxiety.
Many things could lead to hair reduction. If baldness concerns you, make an appointment to visit the Center for Dermatology, Laser, and Cosmetic Surgery. Dr. Harold F. Farber, MD can get the reason and let you know exactly what to anticipate.
Remedy for baldness helps many folks feel better. Lots of women feel ashamed and unattractive. Dr. Harold F. Farber, MD may provide solutions that will assist you to look and feel you're very best.
Philadelphia Main Line, Office
Center for Dermatology, Laser, and Cosmetic Surgery
915 Montgomery Avenue
Suite 204
Narberth, PA 19072
Phone: 610-664-4433
North East Philadelphia Office
Center for Dermatology, Laser, and Cosmetic Surgery
9892 Bustleton Avenue
Suite 204
Philadelphia, PA 19115
Phone: 215-676-2464