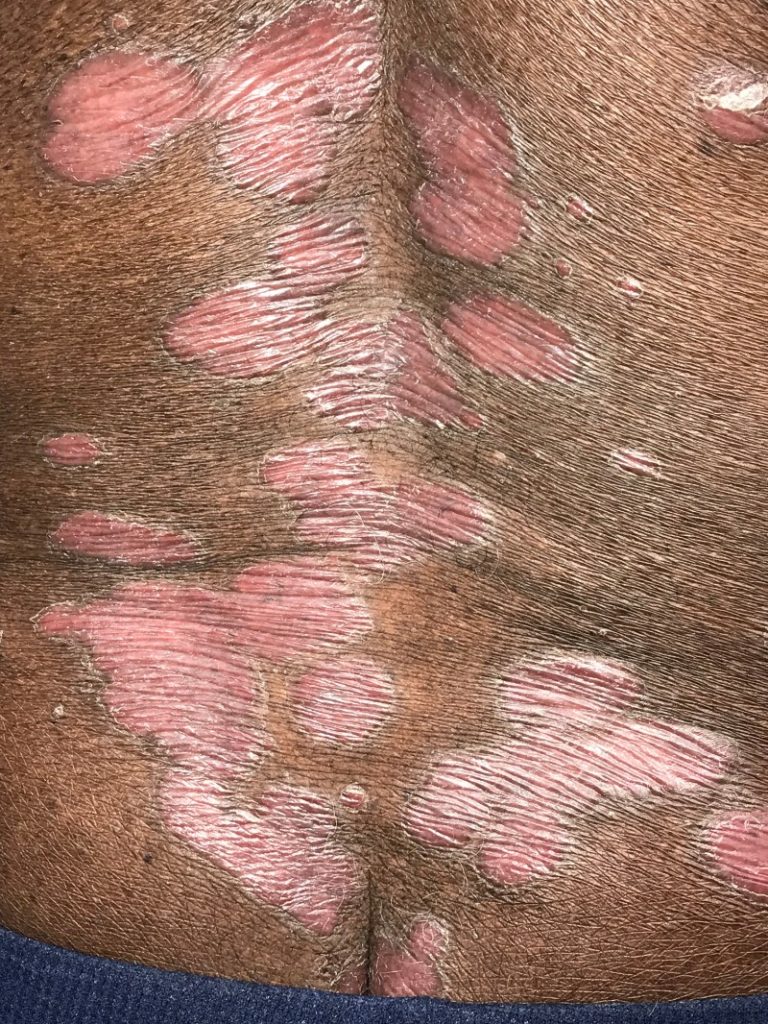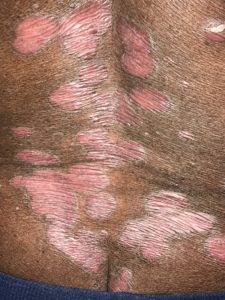 Psoriasis is a chronic skin disease believed to be an autoimmune disorder. These plaques are dry, rough, scaly, red and can sometimes bleed and be painful. There is no cure for psoriasis however, there are numerous medical treatments. Dr. Farber is currently up to date on helping patients to manage and control the disease. Often times, patients are in complete remission which dramatically changes their quality of life.
The cause of psoriasis is not fully understood but there is a correlation of a deficiency between T-helper cells (immune cells initiate other immune cells to activate and fight against pathogens) and T-cytotoxic cells (immune cells that actively kill pathogens). Other factors such as genetics and a family history of psoriasis or related skin disorders also contributes to an individual's chances of having psoriasis.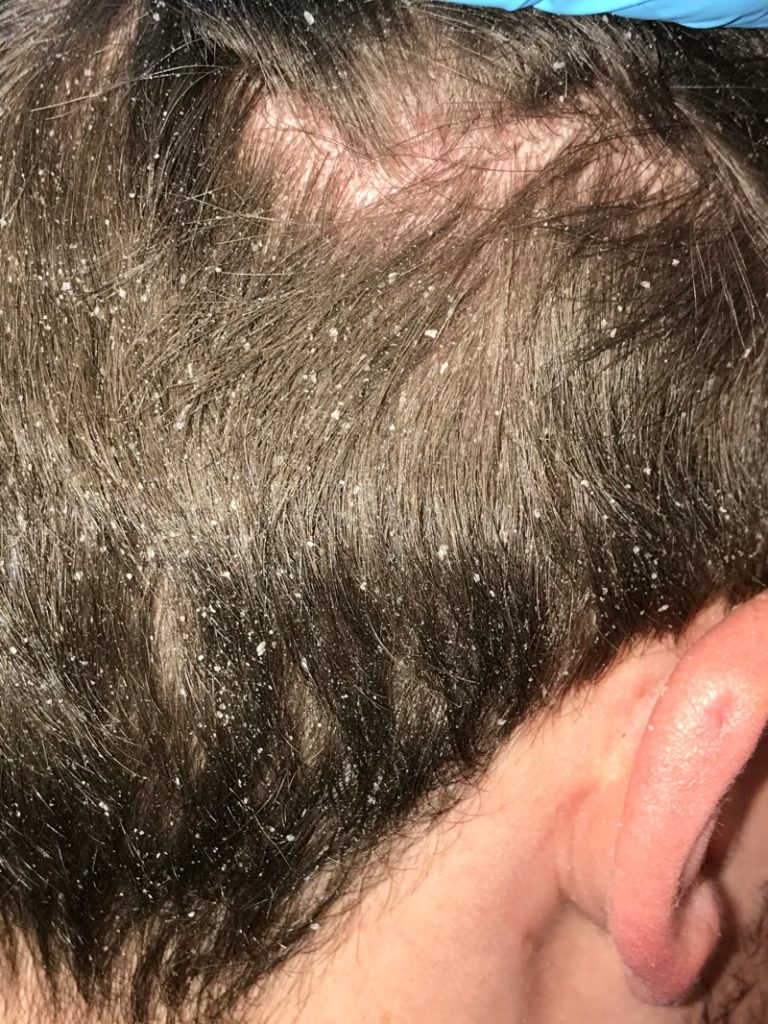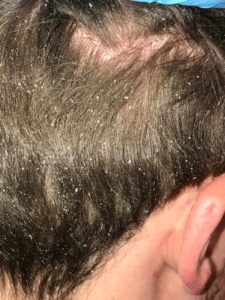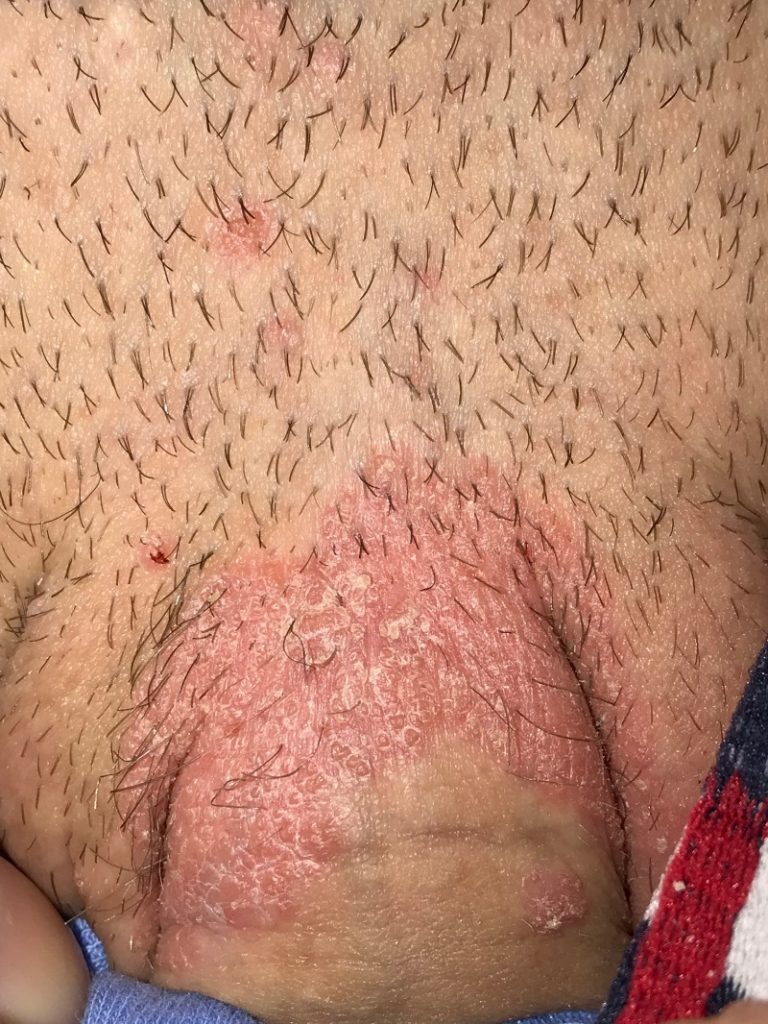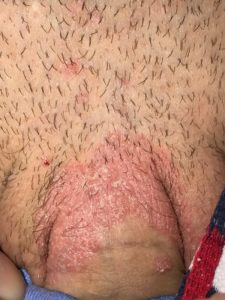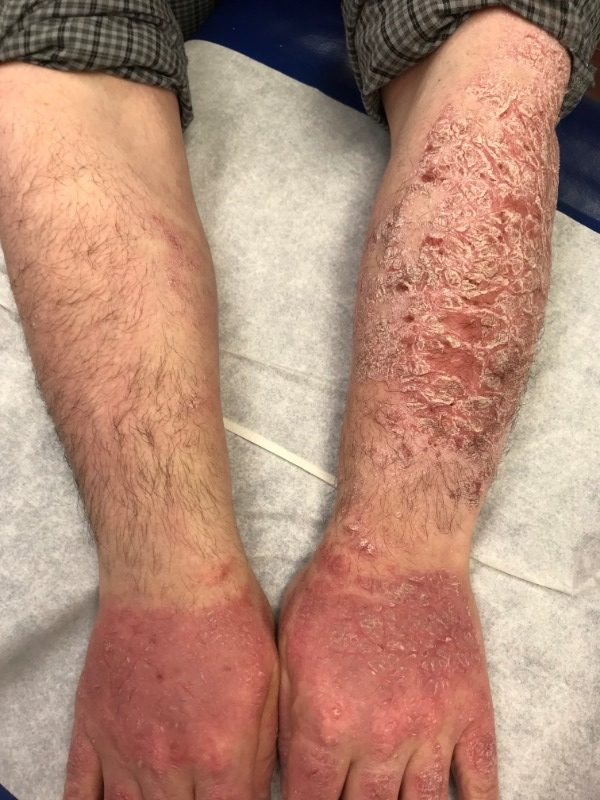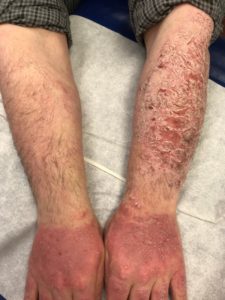 Different types of psoriasis and Symptoms
These types include:
Plaque psoriasis
The most common type of psoriasis. Formations of plaques can be found all over the body such as the scalp, chest, back, neck, arms, legs and shoulders. These plaques are dry, rough, scaly, intense itching does occur. Flakiness is the result of the rapid shedding of skin.
Nail psoriasis
This type of psoriasis affects the nails causing irregular growth and discoloration. In severe cases, the nail can crumble and separate from the nail bed.
Guttate psoriasis
This type is more commonly affects young children and adults. It is usually caused by a bacterial infection. Individuals diagnosed with guttate psoriasis have small, drop-like scaling on the chest, back, arms, legs, and scalp. The disorder does not cause a thick plaque buildup and can go away on its own but can often reappear periodically.
Inverse psoriasis
This type mainly affects the skin around the armpit, the groin areas, the genitals, and underneath the breast. Patches of smooth, red skin can become inflamed and agitated against heat, friction, and sweat.
Pustular psoriasis
Pustular psoriasis is uncommon form of psoriasis where pus-filled blisters appear. Areas that can be affected such as hands and feet. These blisters are tender and can frequently reappear and disappear.
Erythrodermic psoriasis
This type of psoriasis where the entire body is covered with large, red peeling patches that are intensely itchy and burn. This can progress very rapidly and can become life-threatening.
Scalp psoriasis
This type involves the scalp and can be extremely itchy and uncomfortable. It also can cause hair loss. At the Center for Dermatology, Laser and Cosmetic Surgery, among other treatments, we have a state of the art laser which dramatically improves this form of psoriasis and often times is covered by insurance.
Psoriatic arthritis
This type involves joints that are inflamed, swollen and painful. Changes in the nails can be seen. The disease can range from being mild to severe. The progression of the disorder can lead to stiffness and joint damage over time possibly causing the loss of usage.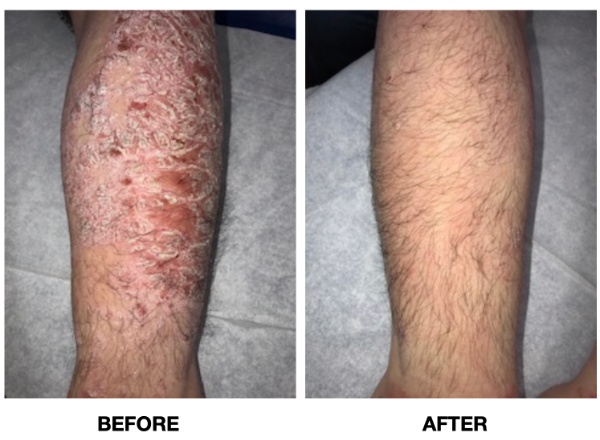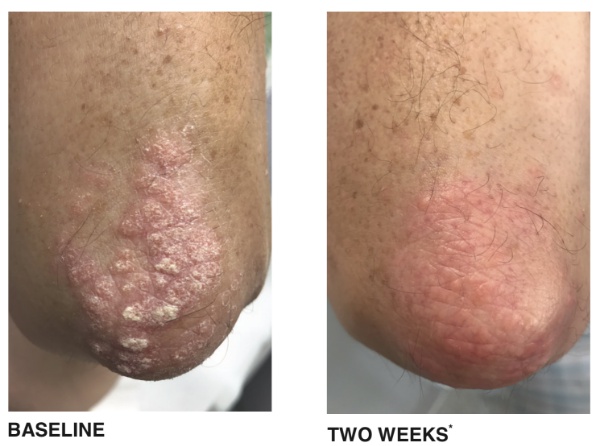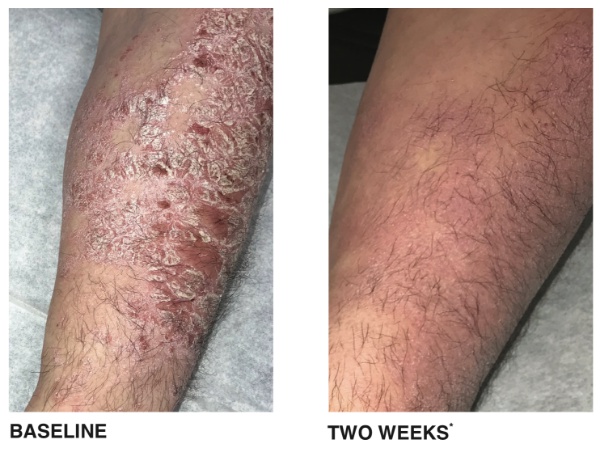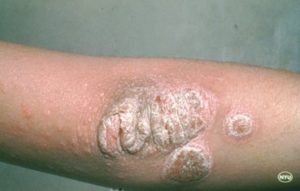 At the Center for Dermatology, Laser and Cosmetic Surgery, Dr. Farber understands how emotionally traumatic having to deal with psoriasis. Dr. Farber is current on the up to date medications and treatments giving patients a realistic, positive outlook on managing their symptoms and living the healthiest lifestyle they deserve. We are considered a psoriasis treatment center and as such, have a full array of therapeutics including an infusion center, multiple different types of injectables and oral treatments as well as various topical and other modalities.
If you or someone you know experiencing symptoms of possible psoriasis, do not wait. Call us at Center for Dermatology, Laser and Cosmetic Surgery for your scheduled appointment with Dr. Farber.
Philadelphia Main Line, Office
Center for Dermatology, Laser, and Cosmetic Surgery
915 Montgomery Avenue
Suite 204
Narberth, PA 19072
Phone: 610-664-4433
North East Philadelphia Office
Center for Dermatology, Laser, and Cosmetic Surgery
9892 Bustleton Avenue
Suite 204
Philadelphia, PA 19115
Phone: 215-676-2464