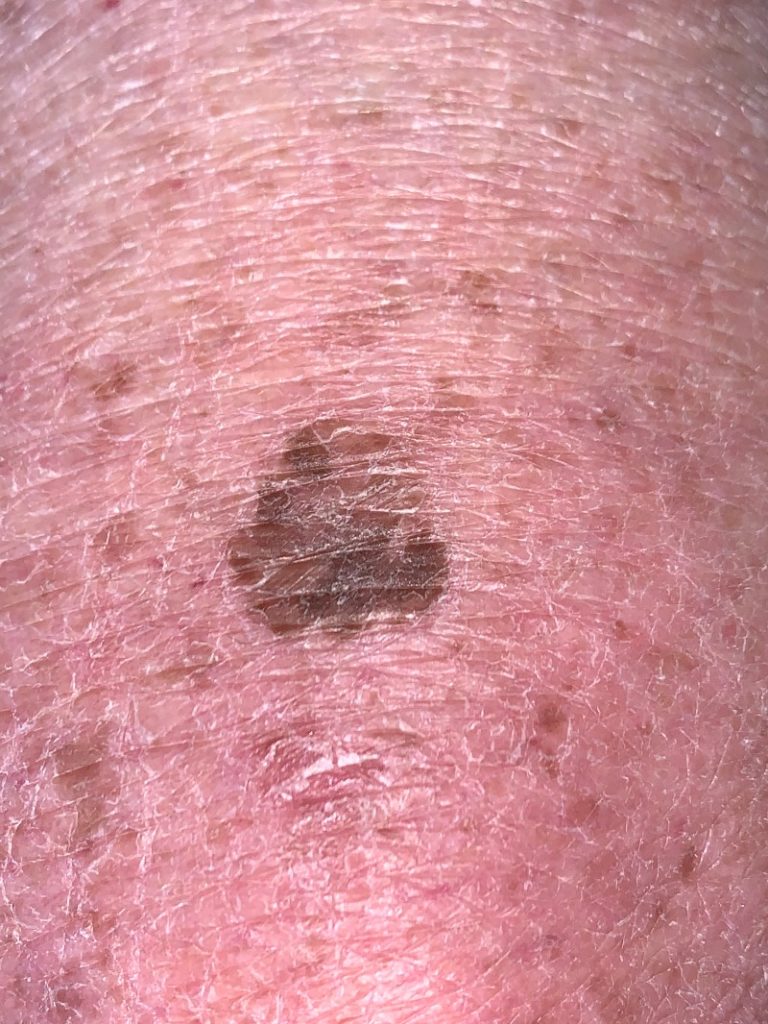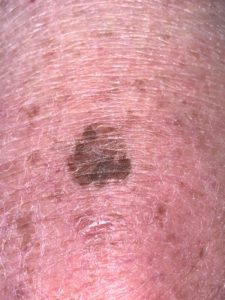 Melanoma is the most serious form of skin cancer. Melanoma develops when a mutation occurs in melanocytes (cells that create melanin) causing the cells to grow rapidly and uncontrollably. Melanoma can spread to other parts of the body like the eyes and other organs such as the brain. It is treatable if detected and caught early. There has never been a better time to treat melanoma than now with all the advanced treatments and detection.
The cause of melanoma occurs when DNA damage is found in Melanocytes causing fast, uncontrollable growth leading to a cancerous mass. Individuals who are frequently exposed to sun and UV light used in tanning beds are at greater risk for the development of melanoma.
Melanoma Symptoms include:
Changes in existing moles
Black, irregular pigment formed
Raised, abnormal borders are moles
Black discoloration under nails
Risk factors for melanoma include a history of excessive sun and UV light exposure, limited use of UV protection, fair skin, family or personal history of skin cancer, multiple numbers of moles and compromised immune system.
Complications can arise if melanoma is not detected and treated properly. Melanoma is an aggressive form of cancer. Melanoma can spread quickly and reach lymph nodes reaching other parts of the body.
At the Center for Dermatology, Laser and Cosmetic Surgery, Dr. Farber has over 30 years of experience of properly diagnosing and treating patients with melanoma. Dr. Faber is current on all the latest medical treatments from giving patients a sign of relief and reassurance that they need when dealing with a stressful malignancy. The trick to melanoma is early detection i.e., finding the atypical spot or melanoma early. This is a priority and taken very seriously by Dr. Harold F. Farber, M.D. If your concerned and want to seek treatment for melanoma and skin cancer then watch D.r. Farber's interview on Fox 29  News in Philadelphia.
If you or someone you know is exhibiting any changes similar to melanoma, do not wait. Call the Philadelphia Center for Dermatology, Laser and Cosmetic Surgery for your appointment with Dr. Farber.
Philadelphia Main Line, Office
Center for Dermatology, Laser, and Cosmetic Surgery
915 Montgomery Avenue
Suite 204
Narberth, PA 19072
Phone: 610-664-4433
North East Philadelphia Office
Center for Dermatology, Laser, and Cosmetic Surgery
9892 Bustleton Avenue
Suite 204
Philadelphia, PA 19115
Phone: 215-676-2464